Sicilian Cuisine
Bianco Mangiare - Sweet Dreams in White
This classic Sicilian dessert is made mostly from white-colored ingredients, yielding a simple but refined delicacy of Arabian origin. While there are many variations on this recipe, we present you with the special recipe used by Maria Carnevale, with whom you can also study Sicilian cooking.
Preparation time: 20 minutes
Cooling time: 2-3 hours
Print recipe
1l whole milk
80g cornstarch
200g sugar
1 cinnamon stick
whole peel of unprocessed lemon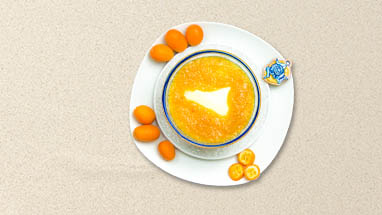 In an unheated pot, mix the cornstarch with a little milk so that a smooth cream is made. And the sugar and the remaining milk and stir. Then add the lemon peel and the cinnamon stick, stirring continuously. Bring mixture to a boil while stirring.
Allow the mixture to boil for 2 minutes. Remove from stovetop and fill portions in individual bowls. Cool until room temperature, then place in refrigerator. Serve cold with fresh fruits or orange jam or simply a little cinnamon.
Author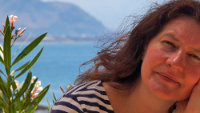 The information on this site comes from our Sicily expert Britta Bohn.
Britta has been dealing with daily life and life in Sicily for over 20 years.
Don't miss any of her tips! Subscribe to our free Newsletter:
Dear friends of Sicily, we invite you to join the Facebook Group "Trip-Tipp Sicily". Find answers to all your questions and discover exclusive tips for your trip to Sicily from those who have already made the journey and those who already know the island from the inside out:
Sicilian Cooking while on holiday