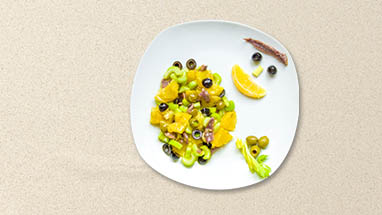 Peel the oranges and cut into halves. Mix the anchovies with the celery and shallots cut into pieces (not too small). Note: instead of celery you can substitute fennel.
Mix everything together with the olives. Add olive oil and season with salt, peperoncini, and oregano.
Then have it with fresh white bread and a Sicilian sparkling wine made from fine Grillo grapes.
Stay updated! Subscribe to our free Newsletter.