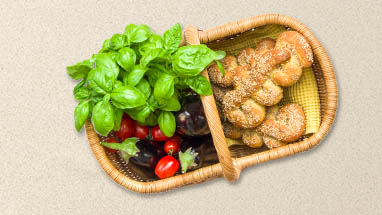 Beat the semolina, yeast, malt, and 250g water until it's a dough. Mix the remaining 30g of water with the salt and knead into the dough. There's a chance you may have to add a little water to make the dough more supple.
Cover and put in a warm place for 20 minutes. Divide into 3 equal pieces. Shape each piece into a rectangle of roughly 15x10cm, and using a roller go over it for a long time until you have a 90cm-long tube.
Each long piece is arranged in a snake-like fashion with the end brought back over the top of it all to touch the beginning of the coil. Put into a preheated oven (not convection) for 40-45 minutes at 180°C.
Stay updated! Subscribe to our free Newsletter.