Sicilian Cuisine
Mafalda - Sicilian Classic Bread
Baked from durum wheat semolina, sprinkled with sesame, shaped like a spiral with a soft inside and crispy outside - this special bread is found all over Sicily.
Preparation time: 10 minutes + 20 minutes wait
Cooking time: 40-45 minutes
Print recipe
Ingredients für 3 Laibe à 250g
500g durum wheat semolina
8g fresh yeast (or 10g dry yeast)
3g baking malt
280g water
9g salt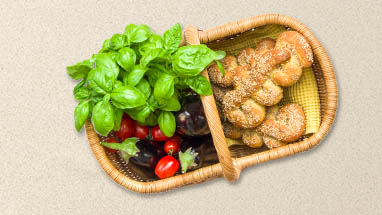 Beat the semolina, yeast, malt, and 250g water until it's a dough. Mix the remaining 30g of water with the salt and knead into the dough. There's a chance you may have to add a little water to make the dough more supple.
Cover and put in a warm place for 20 minutes. Divide into 3 equal pieces. Shape each piece into a rectangle of roughly 15x10cm, and using a roller go over it for a long time until you have a 90cm-long tube.
Each long piece is arranged in a snake-like fashion with the end brought back over the top of it all to touch the beginning of the coil. Put into a preheated oven (not convection) for 40-45 minutes at 180°C.
Author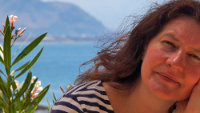 The information on this site comes from our Sicily expert Britta Bohn.
Britta has been dealing with daily life and life in Sicily for over 20 years.
Don't miss any of her tips! Subscribe to our free Newsletter:
Dear friends of Sicily, we invite you to join the Facebook Group "Trip-Tipp Sicily". Find answers to all your questions and discover exclusive tips for your trip to Sicily from those who have already made the journey and those who already know the island from the inside out:
Sicilian Cooking while on holiday